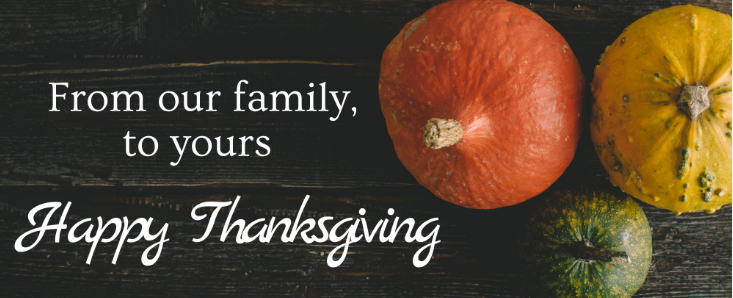 November is here which means the holidays are officially just around the corner. This time of year can be hectic with family coming into town, hosting parties, and celebrating with friends. Our local real estate agent has some thanksgiving tips to share with you to help your Thanksgiving go a little more smoothly.
Whether this is the first holiday in your new home or your 20th our local real estate agent has come up with some helpful pointers that should come in handy this year.
Start checking out the sales at the grocery store now. By checking out weekly ads a few weeks before Thanksgiving you can get some good deals and spread out your shopping.
Consider using your cooler as a space to keep extra ice and drinks, so that you don't waste valuable refrigerator space.
Turn your Thanksgiving into a potluck. You can handle the bigger items like the turkey, mash potatoes, ect. However, your guests can pitch in with drinks, dessert, and side items.
We hope that you have a happy holiday season this year! Remember Josh Livingston – Realtor © is a local buying agent, selling agent, and relocation agent based out of Ada, MI. If you are looking at relocating to the area or selling your home give us a call!